Zambia Air Force
Lieutenant General Colin Barry - Zambia Air Force Commander
'Military Power' is one of the most versatile, flexible and adaptable tool available with the Nation in such 'threat' situations and needs to be employed correctly. It's employment must provide requisite options to achieve the desired outcomes by our political leadership. The Zambia Air Force has always been cognizant of the fact that air power delivers best when used in synergy with the other components of military power. National Security and Military Power, offer precepts for the development and employment of Socio Economic programmes due to the maintenance and sustainance of peace in our Nation Zambia by our Defence Force at the strategic, operational and tactical levels. The application of Military Power should be in continuation and through integration with the other instruments of National Power (Diplomatic, Economic, Information, etc). The application should reflect our National values and beliefs conjoined with international norms and underpinned by our National Interests.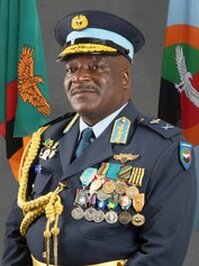 Major General Oscar Nyoni - Deputy Air Force Commander & Chief of Air Staff
As the Chief of Air Staff and Deputy to the Airforce Commander, my role is to best leverage the Airforce Human Capital across the functional and operational lines of our common approach to force development, career progression, and the increased supervisory and leadership responsibilities we assign to Formation/Unit Commanders. The Zambia Air Force operates in a dynamic global context across multiple domains requiring leadership skills at three distinct levels: tactical expertise, operational competence, and strategic vision. These levels are emphasized at a different mix of qualities and experience. The leadership levels at which ZAF Officers operate is determined by Zambia Air Force institutional competencies as a requirement to lead Airmen and Airwomen into mission accomplishment. The Zambia Air Force safeguards the sovereignty of our mother land against all enemy air threats and renders support to land forces in defence of the country. Leadership is an integral part of the Zambia Air Force culture, the Zambia Air Force is a diverse group of functionally and operationally specialized Officers, Airmen & Airwomen in the profession of arms.
Brigadier General JK Banda - Chief of Operations Department
The Zambia Air Force's quest for greater professionalism in conducting its operations is a continuous process. characteristics of air power and its relationship with strategy, various air campaigns, combat support operations and aspects related to prosecuting an air war. ZAF Air strategy is effectively utilised by executing the three aerial campaigns. Counter Air, Counter Surface Force Ops and Tactical Air Campaigns with the omnipresent requirement of Combat Enabling Operations . Joint operations are the only way to achieve political objectives in modern conflict. Air power remains the lynchpin of any joint application of combat power in modern warfare.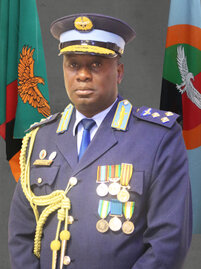 Brigadier General Menshi - Chief of Aeronautical Engineering Services Department
ZAF Aviation activities are extensive and incorporate a wide range of modern high tech weapon systems, multiple aerial platforms, different radar systems and complex communication networks. These require diverse and highly specialised engineering support facilities. Some of the measures taken to resolve complex issues are the integration of the operational, maintenance and training philosophies right from the planning stage of the procurement cycle to ensure a seamless man machine-materials-methods interface over the life cycle of stores and equipment.
Brigadier General C KUNDA - Chief of Supply & Logistics Services Department
The sustainability of Air Forces is frequently limited by logistics, Logistics involves planning and effecting the movement and sustenance of forces along with providing the physical means of support necessary for mounting and sustaining operations. A force is only as combat capable as the logistic support it receives. Operations require provisioning of right stores at right time, in the right quantity and at the right place. Thus logistic activities in the Zambia Air Force are conducted smoothly and adequately; system and equipment availability is guaranteed. Our integrated management systems inject efficiency into maintenance and logistic functions by providing greater transparency and visibility to the officers, airmen & airwomen tasked with functions of maintenance and logistics.
Brigadier General K Nyirenda - Chief of Training & Education Services Department
The Basic Military Training in the Zambia Air Force is conducted at the Air Force Academy for Officer Cadets and Ground Training School for Recruits. Conversional and Other Professional Military Education Courses are conducted at the Flying Training School, Technical Training School, Air Defence School, Fighter Aircraft Coversion School, The Fixed / Rotary wing Conversion Schools & The Special Forces Airbourne Parashutte School . The Strategic engagement of opportunities for Advanced Military Training are linked to Our Institutions which conduct Specialised Civil and Military Courses at the Center of Advanced Learning and at the Defence Services Command & Staff College in partnership with the University of Zambia, Copperbelt University and the National Institute of Public Administration. This attest to all... that the Zambia Air Force is a Professional Military Establishment.
Brigadier General Chipasha - Chief of Administration Services Department
Morale is a state of mind, but it is very sensitive to material conditions. It remains high when it is based on a clear understanding of the assigned task, periodic practical training and discipline. It is especially responsive to good leadership and eff ective leadership can sustain high morale even when all other factors go against it. It is adversely aff ected by inferior or ineffi cient equipment and poor administration. Good administration has a signifi cant and positive influence on morale. Operations and administration go hand in hand. Therefore, for each operational plan, there must be a corresponding administrative plan. History shows that success in battle is the best stimulant for morale. In the case of asymmetric warfare, morale can play a signifi cant role due to the involvement of the civilian population. The factors important for the maintenance of morale include dynamic leadership, sound administration, discipline and the welfare of personnel.
Brigadier General Mwalongo Audit & Inspection Services Department
Audit and Inspection makes administration of ZAF responsive to proper logistics which are a pre-requisite for success in military operations. A disregard of Military Personnel to Meet the Standards set through Audit and Inspections may lead to failure. Sustainability is the ability of a force to maintain the necessary fighting power during the time needed to achieve military objectives. The physical and moral sustenance of personnel, the maintenance and repair of equipment and aircraft , the provision of combat supplies and expendable commodities are all aspects of Accountability attributed to Good Governance of a Military Force.
Brigadier General Sheyo - Chief of Medical Services Department
Medical support must be tailored to meet the demands of war. In peacetime, it is essential that medical offi cers be trained to deal with CBRN and for providing health cover to all service personnel and their dependents. The system's eff ectiveness would be measured by its ability to return patients to duty quickly, while minimising morbidity and mortality. In case of a likely CBRN threat, appropriate specialist measures would be necessary. Prompt and adequate medical support and facilities have an important bearing on the morale of the personnel and their families. Casualty evacuation requires special preparation, training, equipment and personnel and can be a demanding task. ZAFs Helicopters and Fixed wing Aircraft which are better suited for tactical CASEVAC as modern transport aircraft.
Brigadier General Kaemba - Chief of Finance Services Department
Our national security is an essential adjunct of overall national growth and development. The new millennium has witnessed sweeping changes with the Zambia Air Force emerging as a fast growing member of the Defence Force with a major stake and influence on peace and stability in the Nation. As the nation marches ahead on the path of socio-economic growth and seeks to fulfil the legitimate aspirations of its citizens, ZAF can ill afford to be complacent about the good management of Government funds which includes activities such as investing, borrowing & lending within the ZAF Credit Union & Savings Account, budgeting, saving, and forecasting on behalf of Personnel and Departments on non public/government Funds. Finance Department Continously strives to attain optimal solutions on financial challenges that would be imperative for the uninterrupted growth and development of a Modern Zambia Air Force.
Brigadier General Kachiya - Chief of General Engineering Services Department
ZAF General Engineering Standards operate using Newer methods and technologies which support the foolproof of testing and calibration of equipment and use computerised systems for analysis, design and maintenance for re-engineering. Proper and simple documentation in all engineering, logistics and maintenance activities ensures accountability and systemisation. Standardisation of weapon systems, procedures, practices, documentation and infrastructure go a long way in guaranteeing ease of operations, maintenance, retention of expertise and interoperability. Computers and networking also simplify maintenance activities.
OUR CORE VALUES
The Zambia Air Force core values are part of many commitments each Officer, Airwoman & Airman makes when joining the Zambia Air Force through the Auth of Aligence to the Republican President and the Constitution of Zambia. These are;
integrity first,

service before self,


and excellence in all we do.



OUR MISSION & VISION
To continuously strive to be skillful in the execution of tasks, missions and responsibilities in meeting our nation's expectations as we stand to both defend our country and provide assistance to the Government.

A Modernised Combat Capable Air force anchored on Professional, Accountable and Well Motivated Personnel.
OUR OBJECTIVES
To steadily develop and maintain a suitably equipped, trained, responsive and modern Tactical Air Force capable of contribution to the effective defence and security of Zambia.




To render support to the nation and the Sub Region throuh humanitarian operations.




To train and prepare for Multinational/Combined Peace Support Operations.



OUR GOALS
The Air Force's values are Leadership, Loyalty, Airmanship and E
sprit De Corps;
To Protect Zambia's National Interests, Actively Prevent Conflict, Reduce Violence, Strengthen Security and Empower National Authorities to Assume these responsibilities.


To

Deploy, fight, and win decisively against any adversary, anytime and anywhere, in a joint, multi-domain, high-intensity conflict.

To Simultaneously Deter others and Suppress thier Ability to Conduct Warfare against Our Nation Zambia.
OUR ROLES
To defend the Zambian Air Space against all enemy air threats

Transportation of VVIPs and VIPs.




Search and Rescue

Casualty Evacuation

Humanitarian & Disaster Management Operations and other tasks as may be directed by Government.
Zambia Air Force - Professional Military Careers
Operations Department- GD Pilot
Aircrew duties in Military Aircraft are highly specialised and sophisticated, the Flying Training programme in the Zambia Air Force imparts education to cadets of the General Duty (Pilot), Air Defense, Administration and Special Duties, Logistics, and Navigation courses.
Airmanship is the most important part of the Zambia Air Force. We demonstrate our Airmanship every day by the way we behave. Towards our leaders, our peers, and those we lead. We reflect on our behaviors every day and our continuing Airmanship is a process.
There is no end to Airmanship. No end to persuing that which is making our country...and our world a better place. "Airmanship is the consistent use of good judgment and well-developed skills" in order to accomplish Airforce objectives.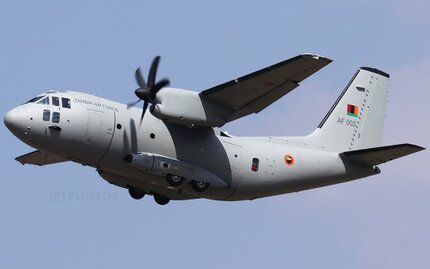 This consistency is founded on a cornerstone of uncompromising flight discipline and is developed through systematic skill acquisition and proficiency. A high state of situational awareness completes the airmanship picture and is obtained through knowledge of one's self, aircraft, environment, team and risk. These three words have been around since the beginning of aviation. Airmanship is thought about from the beginning of your career in the Zambia Air Force.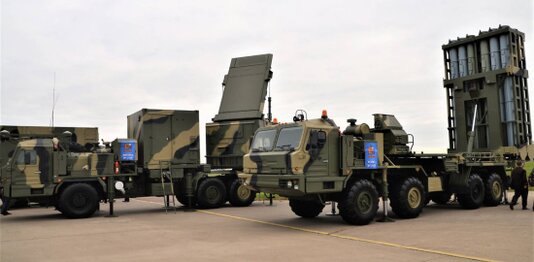 Operations Department - GD Missile & Radar
Radar and missile officers complete a comprehensive training program covering control procedures, Missile targeting and launch operations, Security coding and authentication procedures, Operation of command, control, and communication systems.
GD Missile & Radar Cont'd
Additional training consists of classroom and field training of Air Defence tactics and strategy, Knowledge of weapon characteristics, status, and capability, Fire direction, Airspace familiarization and Use of integrated air defense systems. etc.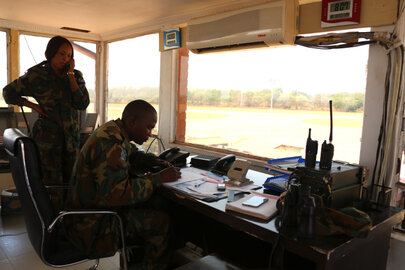 Operations Department- Air Traffic Controllers
Air traffic controllers monitor the location of aircraft in their assigned airspace by radar and communicate with the pilots by radio. To prevent collisions, ATC enforces traffic separation rules, which ensure each aircraft maintains a minimum amount of empty space around it at all times.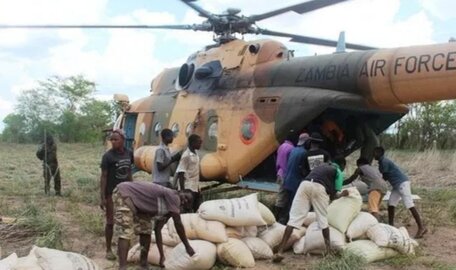 Operations Department - Meteorologists
Meteorologists are scientists who study and work in the field of meteorology. Those who study meteorological phenomena are meteorologists in research while those using mathematical models and knowledge to prepare daily weather forecast are called weather forecasters or operational meteorologists.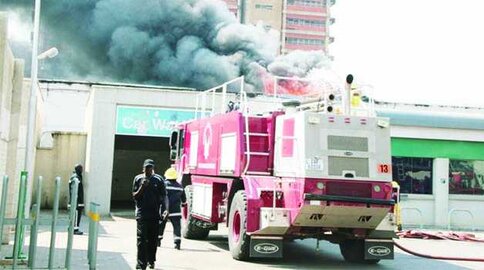 Operations Department- Fire
The fire service, also known in some countries as the fire brigade or fire department, in the Airforce, it is one of the three main emergency services of flight safety. Firefighters work closely with other emergency response at Airports or runways for such as aircraft incidents and emergency landing or aborted takeoff.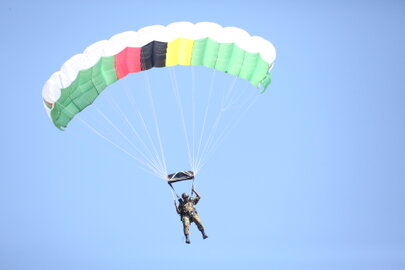 Operations Department- Airborne Paratrooper Special Unit
There is no need to limit new parachute equipment to special forces. They offer more general strategic and tactical benefits which are hard to ignore. Landing a battalion-size force covertly wherever we wanted to would be a worthwhile advantage. Instead of being scattered over a wide area, we would achieve a greater concentration of force closer to an objective. This is the same benefit conferred by tactical helicopters, but there is much less risk of ground fire bringing down a transport aircraft. Ideally suited to COIN operations as well as general war scenarios, wingsuits combined with lightweight steerable parachutes would deliver combat soldiers exactly where they were needed.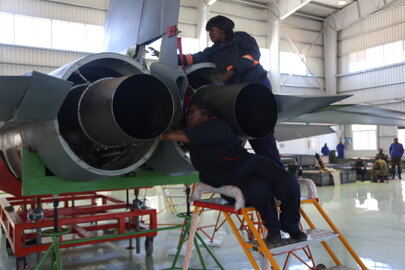 Aeronautical Engineering Services Department
Aeronautical engineers design, construct and operate aircraft, aerospace vehicles and propulsion systems. An aeronautical engineer needs a sound understanding of the mathematics, physics, computer science, materials science and design philosophy to apply their skills in a variety of important areas in the global aerospace industry.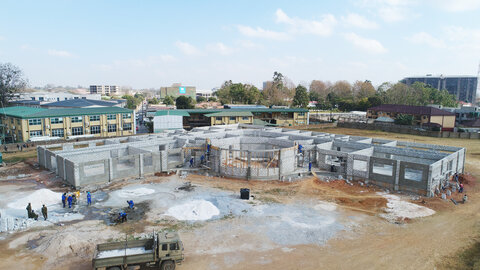 General Engineering Services Department
General Engineering is the branch of science and technology dealing with the design, building, maintenance and use of engines, machines and structures. It includes subcategories such as electrical, chemical, mechanical, civil, architectural engineering and computer engineering.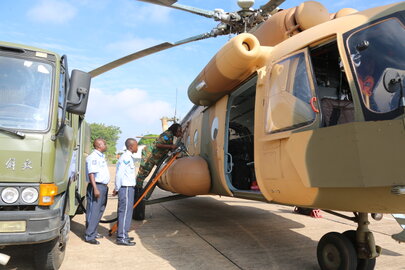 Supply & Logistics Services Department
Military supply-chain management is a cross-functional approach to procuring, producing and delivering products and services for military materiel applications. The broad management scope includes sub-suppliers, suppliers, internal information and funds flow. Military logistics is the discipline of planning and carrying out the movement, supply, and maintenance of military forces.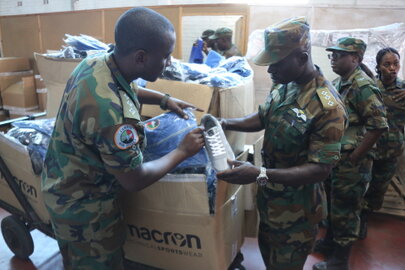 Supply & Logistics Cont'd
In its most comprehensive sense, it is those aspects or military operations that deal with;
Design, development, acquisition, storage, distribution, maintenance, evacuation, and disposition of materiel.
Transport of personnel.
Acquisition or construction, maintenance, operation, and disposition of facilities.
Acquisition or furnishing of services.
Medical and health service support.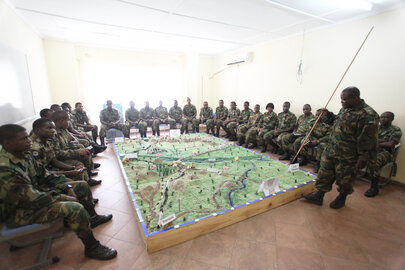 Training & Education Services Department
Military education in the Zambia Air Force is conducted through its Schools which are guilded by the training policy. The Schools were established to improve the capabilities of military personnel in their respective roles. Our Military training programmes begin with recruit training, proceeds to professional military education and training specific to military roles, and sometimes includes additional civil courses training during a military career.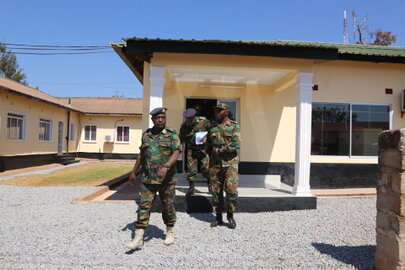 Audit & Inspection Services Department
Zambia Air Force Auditors and Inspectors tend to be higher-level personnel than operators as they assess them for overall compliance with internal policies, various regulations, and other compliance drivers. Auditors offen conduct detailed examinations of whether health & safety, maintenance, or other functions are being managed properly within ZAF.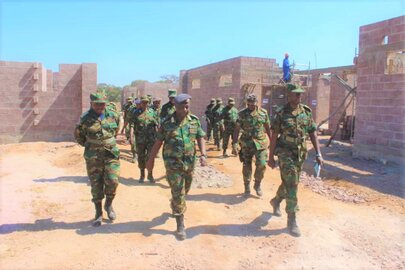 Audit & Inspection Cont'd
In addition to visual examinations, the auditing process often involves reviewing appropriate documentation and sometimes includes carrying out interviews with a cross-section of ZAF personnel. Inspections are typically the recurring completion of checklists against facility-level personnel, such as Station Commanders and Commanding Officers of Formations. Inspectors do this with the theme of compliance tasks with checklists.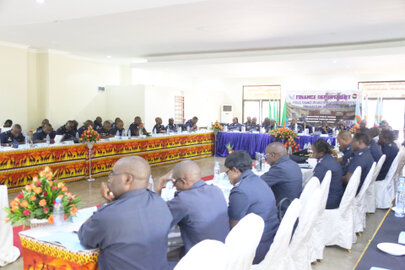 Finance Services Department
Finance in the Zambia Air Force is a Department regarding the management of funds and includes activities such as investing, borrowing & lending within the ZAF Credit Union & Savings Account, budgeting, saving, and forecasting on behalf of Personnel and Departments on non public/government Funds.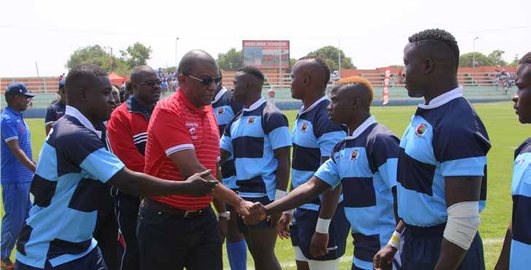 Administration Services Department
Military administration identifies both the techniques and systems used by military departments, agencies, and armed services involved in managing the armed forces. It describes the processes that take place within military organisations outside combat, particularly in managing military personnel, their training, and services they are provided with as part of their military service.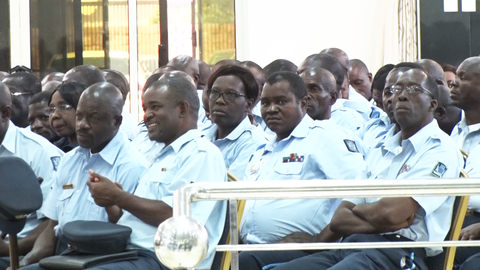 In many ways military administration serves the same role as public administration in the civil society, and is often sited as a source of bureaucracy in the government as a whole. Given the wide area of application, military administration is often qualified by specific areas of application within the military, such as logistics administration, administration of doctrine development or military reform administration.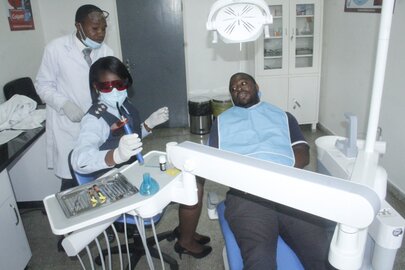 Medical Services Department
Civil-Military Cooperation is proving its worth in these difficult times, as it has before in major cases of Disaster Management and during catastrophes. With the Coming of Covid-19, Major Military hospitals are admitting increasing numbers of civilian patients, intensive care equipment is being made available, patient transfer flights in military aircraft are relieving the pressure on many hospitals and the logistics of the Armed Forces is being applied.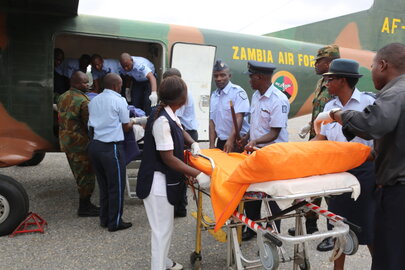 ZAF also Conducts Medical evacuation operations and Casualty evacuations using the air assets on its inventory and further it conducts airlifts of logistics for relief aid and other air transport needs under the Disaster Management Programme.
About Zambia Air Force
The
Zambia Air Force (ZAF) is the Air Force of Zambia and the Air Operations element of the Zambian Defence Force.
The former Northern Rhodesian Air Wing was renamed as
the Zambia Air Wing following the creation of the Republic of Zambia in 1964
. The Northern Rhodesian Air Wing operated mainly in the communication and transport role.
From 01 March 1964 it was known as the Northern Rhodesia Air Force (NRAF).
It consisted of two squadrons based at Livingstone Airport, with No 1 Squadron operating a transport fleet of four Dakotas and two Hunting Pembrokes C.1 received from Southern Rhodesia and No 2 Squadron a communication and reconnaissance squadron with six De Havilland DHC-2 Beavers. Initial aid for the Air Force came from the UK. This was followed by Italian, Yugoslavian, Chinese and Russian aid.
Then in 1968 the Zambian Air Force was established.
The small but rapidly expanding air force put on show some of its new Italian MB326GBs and Yugoslav SOKO Jastreb/Galeb jet fighter/trainers in Lusaka on 24 October 1971. Early in 1980 a squadron of 16 Russian built MiG-21MF single-seat fighters and 2 MiG-21UM two-seat trainers were ordered and delivered. Much has been written about some Zambian MiG-21MFs and 2 x MiG-21UMs being re-furbished by IAI in Israel. The Zambia Air Force today is transforming itself into a formidable Air Force as we the leaders have developed strategies to influence airpower much beyond tactical effect in our air operations' element of the Zambian Defence Force. It is interesting to note that following the creation of the Republic of Zambia in 1964, the former Northern Rhodesian Air Wing was renamed as the Zambia Air Wing which lasted until 1968. Since then, the Zambia Air Force has undergone upgradation of existing fleets, as well as induction of new platforms and weapon systems which enable us to tackle threats across the spectrum of conflict and project power in Zambia's area of interest.
The primary missions of the Air Force are to defend the Zambian Air Space against all enemy air threats and to defend Zambia's borders and protect its airspace.
In addition to the
primary missions,
ZAF also
provides various forms of air support
to other government departments. It
flies reconnaissance
,
trooping
and
transport missions
for the
Defence
and
Airlifts Logistical Supplies
and personnel to inaccessible areas. It provides
emergency transport
whenever needed.
The Zambia Air Force through a continuous process of matching ends, ways, and means
to accomplish its desired go
als,
has conducted its Operations exceptionally well and within the acceptable levels of Good Governance by being Accountable to the people of Zambia.
Organization is critically important to effective and efficient operations. It is
essential that Airmen understand the fundamentals of the Zambia Air Force Policy and Startegy.
Modern operations require flexibility in execution to adapt to a wide variety of scenarios,
which drives a need to assemble the right mix of forces from the appropriate Services
tailored to the operation.
Zambia Air Force Officers, Airmen and Airwomen lead and operate in
the profession Core of Arms
with
high competencies in Africa
as it is ranked Seventh (07). At the National level, the
Zambia Air Force policy is expressed in such broad establishments listed below as part of the National Security Strategy through Presidential Executive Orders.
Air Power - Employment
We in the Zambia Air Force know of what air power is, and we have the obligation to let citizens know our Specific Role and how we apply our Particular Specialty. Zambia Air Force - Air power is the integrated employment of all air and space forces to control and exploit the air and space environments in order to achieve national security objectives. Air power exploits the properties of its operating medium to realize unique operational characteristics and thus employ unique capabilities to provide the nation with a broad range of military options that sustains and maintains peace.

Air power with its intrinsic characteristics of speed, elevation and reach provides tremendous strategic options. These strategies are then prosecuted by air campaigns which comprise of a variety of air operations in the interests of our Nation. This is done in harmony, with our Strategic National Values and thereby, making us stronger in unity and peace as we Defend & Support the Nation.
As aerial warfare has evolved and
the importance of command of the air
has expanded aswell.
ZAF operations are meant to deter, contain or defeat the enemy's air power using a counter air as our Strategy.
Zambia Air force can also be employed both independently of, and in co-ordination with the Zambia Army to attack vital target systems.
The core attributes of air power, which are unique and contribute to a wide range of effects, are speed, reach and height. Speed enables air power to exploit time and control tempo. Unimpeded by terrain, airborne capabilities provide unrivalled reach that permits air power to employ its capabilities at distance, including deep into enemy territory, and isolated locations. Height enables exploitation from an unparalleled vantage point. Ubiquity, agility and concentration are additional qualities that are enabled or enhanced by the three core attributes.
Zambia Air Force - Airpower gives the ability to control and exploit this ultimate high ground that is essential to winning wars. No other Service, or combination of Services, can deliver the capability and capacity that the Air Force provides to the warfighter in our core mission areas. Airpower consists of the application of military aviation, military strategy and strategic theory to the realm of aerial warfare and close air support. Additionally, we recognise that economically Zambia is at a critical curve of its growth grid. New economic investment zones have been identified around the country and it is our responsibility as ZAF to protect the country's growing investment. It is against this backdrop that ZAF is taking steps to broaden its footprint across the country and ensure that all airports and airstrips have our presence. ZAF is also broadening its surveillance capability in order to cover the whole country.
ZAF EMBLEM
DEFEND AND SUPPORT
No. 8 SQUADRON
READY TO MOVE
No. 10 SQUADRON
ON EAGLES WINGS, WE LIFT
No. 11 SQUADRON
WORRIOR SPIRIT
No. 14 SQUADRON
STRIKE COMMAND
No. 21 SQUADRON
FIGHTING VIPERS
No. 22 SQUADRON
ANYTIME ANYWHERE
No. 33 SQUADRON
SERVICE ABOVE SELF
No. 43 SQUADRON
POISED & READY TO STRIKE
No. 65 WING
PREAMONITUS PREAMUNITUS
No. 71 WING
DEFENDING WITH VALOUR
AIR TRAFFIC CONTROL
POWER OF COMBAT CONTROL
AIR DEFENCE SCHOOL
EXCELLENCE THROUGH KNOWLEDGE
CENTRAL EQUIPMENT DEPOT
TIMELY SUPPORT
FLYING TRAINING SCHOOL
NIHIL NISI OPTIMA
GROUND TRAINING SCHOOL
KNOWLEGE EFFICIENCY DISCIPLINE
IBEX AVIATION TOWN
EXCELLENCE IN QUALITY MAINTENANCE
No. 1 AIR LOG COMMAND
LOGISTICS FOR COMBAT POWER
No. 15 ADU
DEFEND WITH SUPREMACY
TECHNICAL SERVICES DEPARTMENT
SUCCESS THROUGH CONTINOUS IMPROVEMENT
TECHNICAL TRAINING SCHOOL
STRIVE FOR EXCELLENCY
No. 1 SQUADRON
WITH EXCELLENCE
ZAMBIA AIR FORCE ACADEMY
TO LEARN TO DEFEND OUR COUNTRY
CENTER OF ADVANCED LEARNING
LEARNING FOR EFFICIENCY
ZAF ENSIGN
MILITARY FLAG OF ZAF
AERO NEWS MAGAZINE - FROM FLIGHT INTERNATIONAL SEPTEMBER 2023
2023 WORLD AIR FORCES DIRECTORY - FROM FLIGHT INTERNATIONAL